Heineken Experience
Average rating

5

Number of reviews
Welcome to the world of Heineken... Here you can buy your Heineken Experience discount tickets!
The Heineken Experience, located in the heart of Amsterdam, is a haven every beer lover should visit! The former Heineken brewery – where the magic has been happening for over 100 years – has been transformed into a thrilling interactive display showcasing the fascinating world of Heineken. It is an extremely enjoyable attraction, especially for Heineken fans.


This is not the Heineken Museum, this is the Heineken Experience! Why? Because four levels of interactive experiences in the former brewery will plunge you chin deep into the captivating world of Heineken! Come and see for yourself, sample the beer and share the magic.
Discover the world of Heineken® through an interactive self-guided journey in the former Heineken® brewery.
Self-guided tour of approximately 1.5 hours
Download our free Heineken Experience app or rent a tablet
Audio tour available in 9 different languages: English, Chinese, Dutch, French, German, Italian, Portuguese, Russian, Spanish
Do you want to be treated as VIP? There is also a VIP Tour & Beer Tasting available for 49 euro. Click here for more information!
Opening hours:
Monday through Thursday from 10:30 till 19:30 hrs
Friday through Sunday from 10:30 till 21:00 hrs
July & August: Monday through Sunday from 10:30 till 21:00 hrs
On presentation of this ticket, the Heineken Experience offers you:
2 Drinks and a Taste of Heineken
Direct access to the tour.

How does it work?
It is very simple. Just select a timeslot when you would like to visit the Heineken Experience. Once you have entered the Heineken Experience, then you can stay as long as you want.
Address:
Stadhouderskade 78, Amsterdam.

Tickets will be sent via e-mail!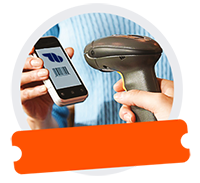 Show your Tickets
ON YOUR SMARTPHONE!
Reviews
Rating

5

Review

Super!

Rating

5

Review

the Heineken Experience is a little touristy, but as part of the Amsterdam history not to be missed.

Rating

1

Review

Overcrowded. Don´t go in the weekends!

Rating

5

Review

One of the better attractions of Amsterdam. Nice combination with a free canal cruise

Rating

5

Review

Sensational tour! It was great to get behind a bar and learn to pour your own beer.

Rating

5

Review

Very friendly guides and their English was awesome.

Rating

5

Review

Would have like stay longer but had to go back to our ship. Great attraction, better than Guiness.

Rating

4

Review

I'm not a massive beer fan, but my husband is. So obviously for him a big succes.

Rating

5

Review

Heineken is a big part of the Dutch History. The best part about it was free beer at the end haha!

Rating

5

Review

We combined it with the evening cruise. Great value for money...

Rating

5

Review

Would highly recommend the Heineken Experience. Very busy so good to have tickets in upfront.

Rating

5

Review

Well worth it!

Rating

5

Review

Love it! Heineken is the #1 beer in the world! Anthony Chang

Rating

5

Review

I am big fan of Heineken! Heineken Experience is a great attraction in Amsterdam. Julio, Venezuela

Rating

5

Review

The Heineken Experience is a very interactive museum. good start for a night out at the end of the day! Greetings,Niall

Rating

5

Review

The Heineken Experience is full of surprises, interesting also if you are not a drinker (we were with our kids). Very educational as well

Rating

5

Review

This was the best attraction that I have visited in Amsterdam. In total we got 3 beers so the price is totally worth the experience. Regards, Shafeeq

Rating

5

Review

Great Brewery Tour at my favourite beerbrand Heineken. Hwang from South Korea